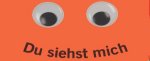 We hope you enjoyed the Berlin Kirchentag -
not too exhausted by travelling,
walking miles and the blistering heat!

If you weren't there, you missed an amazing event -
so come to Dortmund in 2019!
If you have to give a report or if you've taken photographs,
we'd be happy to include them in our follow-up.
Please send them to Robin Blount - E-address below.
Pictures as jpegs (.jpg), please.

Our Facebook page is already carrying lots of reflection - link below.

Reports, Pictures & Statistics of Berlin-Wittenberg 2017

Now we're looking ahead!

19-23 June 2019 - 37th Evangelischer Kirchentag in Dortmund


12-16 May 2021 - 3rd Ecumenical Kirchentag in Frankfurt am Main


Roadmap to a European Christian "Convention" - a new initiative that grew around the Stuttgart 2015 Kirchentag.




Please note: to avoid the risk of "phishing", the @ sign has been replaced by [at] on all personal email addresses on this website

Opinions and views expressed on this website do not necessarily reflect those of the British Committee.

Webmaster: Robin Blount - 01233 629611 - robin.blount38[at]gmail.com
17 October 2017